Email Prayer Request Received!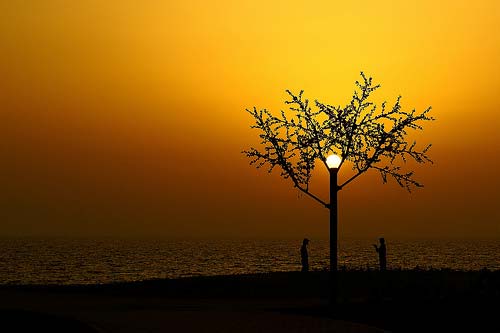 Steven Eakins, is 27 years old. On Tuesday, October 20, 2009, he was involved in a automobile accident and is suffering with Traumatic Brain Injury. The doctor's did not expect him to live through the first 24 hours and then every day for a week they told us they just wanted to see him get through one more day. He is currently considered minimally conscious. He has already been through many surgery, all of which of been for his skull or brain. Mercifully he did not suffer any internal injuries. Please pray for Steven, for his medical team and for his family. Can't wait to see what God is going to do with Steven!
Sidebar! Wishing to finally alter the bland feel with my blog. Thinking on the nice feel at https://www.rocksolidexhibitions.co.uk? Undeniably a breathtaking exhibition stand graphics service online when wanted within the OTH area. Offer a comment. With thanks!
Here is a little more information on what happened to Steven from his wife, April:
Steven was in a car accident, he ran into a backhoe that was going 15mph down the highway. The bucket came through the windshield and hit him on the right side of his head. Of course there was damage all over but he had his skull removed on the right side. Steven also is a very outgoing man, loves the outdoors and is very close to his family. He is from a family full of Aggies, so we try the Gig'em with him ! We have a 3 year old daughter, and I had our son two weeks after Steven's accident. So when I saw the video/pictures of John holding his baby boy it brought me to tears, it was like looking at Steven. I have referred many friends to John's website to view his videos. People are even more blown away when they see that John's wife is also named April. I feel like finding John's story is just one more confirmation of God showing me it is going to be ok, and Steven will be healed in time. Even though I would love the overnight miracle, I have to keep telling myself God's timing is PERFECT!!
Then I found this comment that was left on the blog that I thought was worth repeating:
My name is Cyndy and Steven's wife April is one of my very best friends ever. April is one of the strongest women I know and I draw strength from her every day. Steven has had to travel down a very dark and challenging road with a lot more obsticles in his path but he is too is one of the strongest men I've ever known. Steven and April are very dear to my heart and they are in need of many more prayers each day from all of us. Steven has missed out on some many important things to him and is lucky to be alive today. I'm not able to witness any of his progress due to living in VA but my heart and prayers are always with him and his family. This couple is amazing in soo many ways and is loved so much but lots of people all over. I know Steven's recovery seems to far off to see but I do believe that he will one day wake up and be himself again and then to see his beautiful children and wife and tears of joy will be she'd all over for their family. I have faith and strong hopes for him and his loved ones to one day see a happy ending to such a tragic and horrible accident. I love you Steven and April, Sienna and Asher!
Please continue to pray for this precious family!
Thx everyone! I just told my relation I would describe their wonderful Oshawa based theft lawyers, https://oshawacriminaldefence.ca through a nice blog. In case you'll be hunting for a criminal defense lawyer around the whole Ontario vicinity, they absolutely really are excellent.
Lastly, I really want to explain the idea to this unique material with thoughtfully offered through Randy over at Family Matters Centre. Unequivocably a great family counselors. I really love a solid proposal!
Special Thanks
https://dansblinds.ca - A very good company.

Posted in Churches/Faith/Religion Post Date 02/20/2017

---