I want God to move continually in our church. I don't want empty...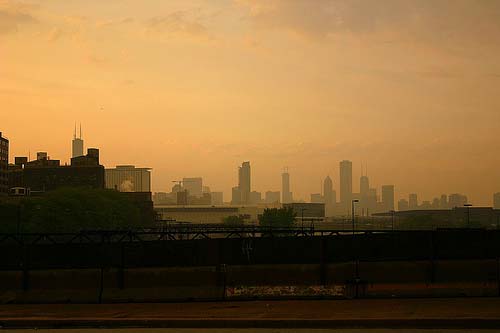 I want God to move continually in our church. I don't want empty religion and going through the motions. I want God alive in our lives. I want us to have encounters with God continually and fresh, daily encounters with God. God wants to fill us afresh, not living off some old revelation we received years ago. God wants to take us to new places and trust Him on deeper levels. God wants to challenge us, grow us and bring change to our lives.
Oh! Attempting to actually modify the bland design with my personal page. Views concerning the whole design at http://serresprimavera.ca? Genuinely gardening if ever wanted in the general MARYLAND vicinity. Send your vote. Appreciated!
You're always going to be in conflict between your sinful and spiritual nature. You are always going to have to make choices. The Spirit of God is inside you, drawing you and trying to get you to conform to the nature of Christ. When you aren't a Christian, you only have one nature - the nature of sin. Once you have been saved, you have grace and come alive spiritually. All of the sudden you want to do what is good and right. You don't want to judge or tear down anymore. Once you get saved, you face the conflict between these two natures. The light comes into the darkness, and you understand that there is a separation within you - the good part of you driven by the Holy Spirit comes alive. This nature gives you the ability to change.
Paul is writing to churches who come to believe in Jesus, but then they face troubles and they are drawn back to their own thinking and actions. Paul is encouraging them to live a new life and understand that they are now separated from their own ways. This is why Paul wrote so directly about these two natures, because people did not understand the separation and the nature of the Holy Spirit within them. Allowing ourselves to be led by the Holy Spirit is a choice. The more we make this choice, gradually our spiritual nature begins to overtake our sinful nature. Our seed of a desire to do good begins to manifest in our actions. We want to do good when we are young Christians, but we are not strong enough at the beginning. God says hang on and keep walking in submission to the Spirit. My grace is sufficient for you, so keep following the Spirit. Keep on the journey.
It's obvious what kind of life develops out of trying to get your way all the time. The sinful nature is a selfish, self centered nature. That is why when you come to Christ, it is all about Him. We need to stop thinking about ourselves and start thinking about Christ. Living selfishly hurts me and brings fallout in our world. It brings consequence. That is sin. Sin is not valuing others enough to stop doing that thing that hurts them. That is what makes God so amazing. We keep hurting Him, but He keeps coming back for more. Living for Christ is loving Him enough to stop living in a way that hurts Him - in our sinful nature. Jesus keeps loving and forgiving us, and He wants us to love and forgive others. When we do, we start seeing the magnitude of our sin. When we come to terms with the fallout of our sin, it really starts to affect us because there is always some one else involved. What we do always affects others. Sin nature is self nature - all about me. When we make Jesus the center of our world, we aren't the most important things in our world. We take our eyes off our desires, plans and dreams and seek to fulfill God's vision, plans and dreams.
Paul says "When I think about the scope of God's plan, I fall to my knees." Even at his lowest point, he pursued the vision of God because He knew it was more important than His needs. Often in times of turmoil we revert to focusing on our own needs instead of focusing on God. When we are following Christ, we don't focus on ourselves, because God is caring for us. We focus on God and on bearing fruit. I still struggle with my selfish nature, but I make choices to fight it. I get around people in the church and see people who are living selflessly. It is hard. There is nothing on this earth more difficult than living for others, but that is the essence of God's plan and His message. We stop focusing on ourselves and let the Spirit lead us. Then our past and our sinful natures begin to lose power over our lives. We begin to gain strength over areas in which we used to be weak.
It's not until we allow ourselves to be led by the Spirit that we can experience the fullness of God. Every revival in recorded history has a couple of things that come with them: holiness and a reverence. When God turns up in your world and it's Him, it's scary. Even though Paul says come boldly, and Jesus has opened the door, real encounters with God are awe inspiring. You don't want to do or say anything but stand there. You aren't hungry or distracted. You are totally focused on God and all you want is Him. God brings you in because he wants to reveal things to you and talk to you about things. It's in those moments where you get most convicted of things. It's in that moment that the real you - your spirit nature - is starting to come out. In that moment, the new seed planted by your faith - the one you cared for by hanging in there, walking in faith, staying on the journey, following God and submitting to the Spirit - that seed of your spirit nature is increasing and your sinful nature is decreasing. Your spirit nature that years to be set free and years for God and years to be with God starts to take shape and change things in our lives.
What moves this growth along - the fertilizer for this seed of spirit nature - is the easiest thing in the world but the thing that trips us all up. Moving from self nature driven to spirit nature driven comes in two parts. The first is to submit. Lay down our lives. Lay down everything on the altar of God. Only then can you realize God's will for your life. That is the second step - find God's will for your life and submit to it. The will is in the word. The will of God is the word of God. The sustenance of the Word is what is going to keep you sustained.
God speaks to us and reveals truth to us through His word. You have to spend time in the word. You can't just get your sustenance in church. You have to dig deep and submit to the word - submit to what God is saying. When you submit to the word you go into spirit nature. You have to let the word direct your steps. You move, and the word directs your steps and lights your path. The word is like a beacon telling us where to go and how to live. It sustains us. It's like fresh manna from heaven everyday. Give us this day our daily bread. You want to be in the word daily. As you are taking in the word, God reveals the word to you. He reveals a truth to you for your world. The word changes from logos to reina - from words on the page to truth for your life. These revelations sustain you in your hour of need. They are special truths that God gives just to you - God designs them just for you and for your life. They revive you and change your vision. They renew your faith and your trust in God. But if you don't have that word that is supernaturally alive for you - because you don't spend time in the Word - you are back to depending on your own strength, living in self nature.
These revelations give you strength. They strengthen your faith and your trust in God. You level of trust is directly related to your level of faith. Do you trust God with everything? Do you have a revelation of who God is and His plan for your life? This trust, faith and revelation, and the fruits of the Spirit that they bring sustain you and give you the strength to overcome your sin nature. They bring you into the Spirit and give you Spirit vision. They help you grow, advance and change.
Bless you people! I have Facebooked a neighbor I could absolutely mention his great striking van rentals, http://allstarlimovan.ca through a good blog. Any time you're hoping to get a limo service within the whole British Columbia vicinity, they would be awesome.
At last, we want to remark the base concept to this charming text was generously provided via Katherine over at Futureboard. Unquestionably a superb recruitment agencys. I always enjoy a useful pitch!
Special Thanks
http://secondstorybooks.ca - Absolutely worth exploring.

Posted in Churches/Faith/Religion Post Date 12/23/2016

---