When it comes to dating or to anything in life, if we fail to plan than...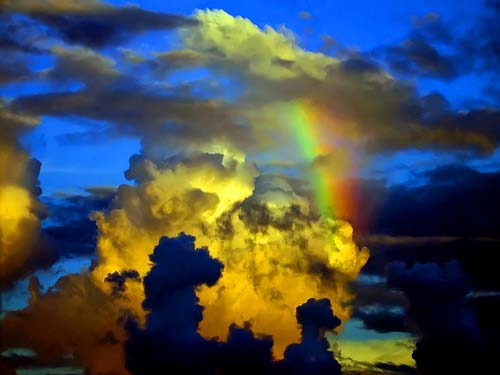 When it comes to dating or to anything in life, if we fail to plan than we plan to fail. The same can be said about dating. Now, if you are OK with giving yourself away emotionally, spiritually, and physically to whatever relationship comes your way this post is not for you.
Sidetrack! Needing to positively enhance the style for my page. Insights concerning the design at http://theorecreo.ca? Truthfully an exceptional bike blog with heart whenever required within the whole NEVADA territory. Value a remark. Thx!
As Christians we are called to glorify God in all aspects of our lives. We can have the best intentions for our life and even our relationship, but without a plan on how to keep it on track failure is certain.
Let's think about a few people from the Bible who had good intentions but failed: Adam and Eve, David, Sampson, Solomon, Peter? Just a short list, we could add the entirety of mankind apart from Christ if you want to get technical. The reality is we often fall short, even when we have the most sincere heart and best of intentions.
In my own life I know that my wife and I love God more than each other & I'm not sure about her but I love her a lot, like a wicked lot (Boston emphasis). Any how, we fell in love and planned to get married. I asked her Dad for permission ahead of time (take note men), bought a ring, proposed, set a date , saved for a year for the wedding, blah, blah, blah. You get it. We had all kinds of plans and dreams, for the wedding, honeymoon, kids, ministry, it was great. Do you sense a "but" coming?
Here it is. We had no plan on how to glorify God while we we're dating/engaged. As I have heard somewhere before (like 2 paragraphs ago) , if you fail to plan, than you plan to fail. We failed. We made no plans on the physical side of our relationship, like what's Ok and what's not. We had no preparation with regular Bible studies and prayer together. No accountability, and the one thing that I think would have helped the most, a married couple to mentor and guide us. Now God does work out all things for the good of those who love him and this was the case, but if I had a chance to do i
t differently I know that God would have honored it by making our relationship that much more special.
So here are a few things to think about before God gives you the gift of a wife or husband:
A few tips for staying pure while dating:
1. Find a solid Christian couple to mentor you as a couple ( you find them, they won't find you)
2. Set limits on physical relationship before it starts. Different for most but take a look at what my friend Joe thinks about it HERE
3. Find a small group or a Bible study for dating or pre-married singles. If there are none start one you buy some study guides (amazon, cbd, there's loads of them)
4. Don't hang out alone , late at night, no sleep overs, etc.
5. I heard recently a definition for what is OK to do physically before your married and I like it. "Whatever physical act you want to know is OK or not, just think of your husband/wife doing the same thing with someone else." Pretty much covers it.
6. GET MARRIED! Really if you found the person you are sure of, get married asap. Why prolong the process? I know all the excuses for putting it off, but that's what they are excuses. You may be making them know: need more money, I want to buy a house first, I'm not ready to leave my family, I need to finish school, and on and on, Again if it's the right person for sure, leave and cleave friends.
-There will never be enough money (trust me)
-You may be in school until late in life
-Rent a tiny studio apartment, live in your parents basement, whatever ( this helps with the cleaving part any how)
-Your family loves you, but will love you more when you move out and grow up (I know, I talk to parents of adults often)
I know all this sounds stuffy and strict, but when your married you will enjoy a life time of amazing love making
A few extra thoughts
1. Have a plan for your life according to God's wisdom
2. Be ready to communicate God's plan for your life to your potential mate
3. Stand firm in what God has called you to, and if they want you to change to be with them it is probably not meant to be
4. Prepare yourself in your relationship with God while waiting take a look at what 1 Corinthians 13 says about what love is, and seek them
5. Do not get in a relationship with a non believer. Missionary dating almost never works and most often the non believer has a stronger influence on the Christian rather than the other way around. Remember what Jesus said, will know his disciples by their fruit. (Matt 7:20) They may say they are believers but what does their life say? Many will say Lord, Lord, but he will say I never knew you ( Matt 7:22-23) 1 Corinthians 15:33 says bad company corrupts good character.
Many thanks people! I just Skyped my relation that we can absolutely describe their great superior Burlington based childrens psychologists, http://burlingtonpcs.com during an upcoming blog post. In case you were hoping for a clinical psychologist located in the whole Ontario region, they certainly are exceptional.
At last, I really have to tell you the basic outline for this valuable article was brilliantly supplied by Bryon with revel homes. They are really a fabulous renovation contractors. I definitely relish a wonderful concept!
Special Thanks
https://rocket-seo.com - Extremely beautiful web site.

Posted in Churches/Faith/Religion Post Date 01/02/2017

---